If you're tired of setting goals year after year and just can't seem to reach them…
"Here's How You Can Achieve Virtually Any Goal
You Want in 2007, Even If You've Failed At
Every Goal You've Ever Set"

You'll be amazed at how easy it is to become ten times more successful than you've ever been by using a simple step-by-step process that thousands have already used to start their own business, triple their income, eliminate debt, lose weight and more.
If 2006 wasn't quite the year you hoped for, then read on...this letter is for you!
2007

From Vic Johnson:
Today is a day that could change your life.
Before you read any further, I want you to take a look at the date on this letter. Remember this date -- this is the day you took a giant step to make 2007 YOUR Year!

YOUR Year to:
Lose that extra weight you're tired of carrying,
Spend more time with your family,
Start that business you've been talking about,
Give up that bad habit (like smoking or excess alcohol),
Put your Spiritual house in order,
Get out of debt for good,
Get the promotion you've had your eye on,
Go on that exotic vacation you've been dreaming of...How would you like a surefire, no-risk way to double, triple, even quadruple your chances of succeeding?
It's a well known fact that the biggest reason most people fail to achieve any real success in their life is....they never plan to.

They want to. They dream about it and fantasize about it. They talk about success. Maybe they even read success books, listen to success tapes and attend success seminars.

However, the sad fact is that unless a person has some incredible luck (like winning the lottery), their chances of succeeding without a plan are almost nil.

But suppose you could spend a few hours over the next few weeks and easily and totally plan the kind of year you're going to have in 2007.
What kind of year would you plan?
Have you had a great idea for a new business (or website) and just haven't quite managed to put it together?
Do you have a new product, service, or division in your company that your mind keeps going back to but you haven't put it into play because it's such a radical step?
Have you been secretly wishing that you could crack that special level in your company's compensation plan that's only reserved for the top achievers?
Do you have a special fitness goal – maybe it's your ideal weight or running in a marathon or Ironman?
Do you have a book, album or movie idea that is screaming to be brought to life?
Have you thought about what it would be like if you achieved that goal? Can you imagine what you'll feel like when you cross the finish line? Have you looked down the road to see how dramatically it will alter your future?
But more importantly, have you ever been challenged you to go for that dream…to reach farther than you've ever reached…to stretch far beyond your present paradigms…to experience the exhilaration of a quantum leap.
Knowing HOW to Create Your Plan Is One of The Hard Parts
I started many New Years with great intentions. Lots of enthusiasm, lots of commitment and desire. And most years, by February, I was back in the same rut, headed for another frustrating year.

If the same thing happens year after year it's easy to see why so many people simply give up on ever living their dreams. It seems less painful that way.

Sometimes it seems our biggest weaknesses lead us to amazing discoveries (I think our creator planned it that way). Not too long ago I was broker than broke. In fact, broke was a goal :-) We'd been evicted from our home and the next year lost our last automobile.

I had to start completely over. And in doing so, I studied the very best teachers and very best methods I could find. I applied what I learned and have built a number of successful businesses, some of which have generated six figures — in one day!

Along the way I began teaching others what I learned and in recent years have created programs to do that.

These Goals 2007 programs take ALL those lessons I learned and turns them into a step by step process that thousands have already used to reach all sorts of goals, from tripling income, to starting a business to losing 50 pounds and more.

This isn't a bunch of CDs or DVDs that are going to end up in a pile on your floor or stuck back on a shelf or in a drawer somewhere. This is a complete program — including follow up and accountability – that is literally a "lifeline" to whatever you want to achieve.

The knowledge learned from thirty years of trial and error has been combined with the teaching of five of the most renowned Goals teachers in the world: Bob Proctor, Jim Rohn, Brian Tracy, Denis Waitley and Mark Victor Hansen. Between the five of them over the last 50 years, they have taught millions of people how to set and reach goals.

The finished product is a one-of-a-kind, interactive Action Planner that takes the guesswork out of "how to." In a series of scientifically designed exercises you will be guided step-by-step to the successful creation of your plan for 2007 --- and beyond!

We call it the Goals 2007 Action Planner. But it's really a timeless tool for "defining your dreams and creating a plan to reach them." It's indispensable for getting the most from setting your goals.
Do You Think You Could Learn Something From
Proctor, Rohn, Tracy, Hansen and Waitley!

Our Goals 2007 Guest Experts

Bob
Proctor
Jim
Rohn
Mark Victor
Hansen
Brian
Tracy
Denis
Waitley
When you've completed your Goals 2007 Action Planner you'll have a complete life plan that includes:
Mission Statement and Core Values
2007 Goals and Action Steps
Goal Setting Accountability Plan
Segmented by

social, personal, economic, career, and health

5-10 Year Goals
Complete Goals and Objectives
Master List of Life Goals
Your Personal Goals "Contract"
and more
These are some of the greatest lessons on setting goals ever published:
Walt Disney used to create Epcot.
Why most New Year's Resolutions don't last past January.
The single most important difference between people who achieve their dreams and people who do not.
How to use lists to execute your goals.
The critical goal achieving secret that Socrates taught more than 2,300 years ago.
Why your past holds the seeds to bigger dreams than you can imagine right now.
Using a 5-point test to evaluate your goal setting.
Brian Tracy's secret that increases the likelihood of achieving your goals by 1,000%!
Plus lots more

Windows and MAC Compatible
In short, you'll be programming your life for revolutionary living.
I know you're probably still skeptical and a bit on the conservative side, but think about this - if you keep doing the same things over and over again - you'll only succeed in getting the same results. That's why I want to let you try out Goals 2007 - completely and totally risk-free! (I'll tell you about my unique guarantee in a moment).
This is not a piece of software but a comprehensive interactive program that takes you step-by-step through the entire goals process. Here's just some of what you'll get when you invest in Goals 2007:
| | |
| --- | --- |
| | Greatest Goals Teaching in the World - Bob Proctor, Jim Rohn, Brian Tracy, Denis Waitley and Mark Victor Hansen are five of the top goals teachers in the world. Between them they have taught millions how to set and reach goals and objectives. |
| | Fully interactive goal planner - No need to guess what to do next. You'll be taken step by step in a natural building process. Enter the information directly into your Goals 2007 Action Planner as you go. |
| | Audio Training - Five CDs (or downloadable mp3 audio files) will walk you through each exercise in your Goals 2007 Action Planner. It's like having your own personal coach at your fingertips. |
| | Video Training - Six videos on two DVDs with wisdom and insight from the likes of Jim Rohn, Bob Proctor, Mark Victor Hansen and others. These DVDs are only available with the Goals 2007 program (Professional Version Only). |
| | 2007 Monthly Monitor - Stay on top of your goals all year long with this handsome and effective monthly organizer (Professional Version Only). |
| | Goals 2007 Goal Card - Bob Proctor's students have been getting great results for years with this handy pocket-size goal reminder. (not available with download versions) |
| | Monthly Goal eTips - Goals 2007 will be with you the entire year. These dynamic "action steps" will keep you on course to accomplish your plan. |
| | Immediate download or CDs/DVDs - If you have a broadband or fast internet connection, you can download and start setting goals with Goals 2007 today. Or we'll Priority Ship everything you need and you're free to download a few files while you wait. |

PLUS, order by Midnight and collect these bonuses: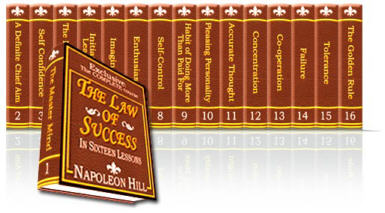 Early Bird Bonus Gift #1 ($79 Value) Napoleon Hill's Law of Success in 16 Volumes. 1,170 Pages of some of the greatest wisdom every recorded. We sell this special electronic edition everyday for $79. This offer is free to first 500 purchasers.
Early Bird Bonus Gift #2 (14.95 Value) 13 Reasons Why Goals Fail. A mind-expanding audio teaching by Bob Proctor from his highly acclaimed Freedom Series. This should be mandatory listening for everyone starting out to build their goals.

Early Bird Bonus Gift#3 ($19.97 Value) Your Core Values: The Foundation for Your Success. This dynamic eBook from Web pioneer Michael Angier will show you the way to more purpose, passion and meaning in your life.
Early Bird Bonus Gift #4 ($19.95 Value) The Strangest Secret on mp3 audio. This is the first and only spoken word audio to ever win a Gold Record and it's just as powerful as it was when it was first introduced over 50 years ago. Early Bird Bonus Gift #5 ($9.95 Value) The Common Denominator of Success. The special eBook version of an all-time classic is one of Bob Proctor's favorites. Early Bird Bonus Gift #6 ($8.95 Value) The Go Getter. Peter Kyne's incredible story will give you the single (and only important) key to becoming a true "go-getter."

Plus, When You Are Among the First 500 to
Order The Professional Edition, You Receive
30 Days FREE Membership
in The Champions Club Bronze Achievers:
If you're finally ready to discover the enormous amount of wealth, fun and excitement that's now hiding from you (because you don't yet understand how to set and achieve World-Class Goals)… then I invite you to join The Champions Club Bronze Achievers.
Have you ever felt like this:

"I don't have trouble setting goals -- I have trouble executing them."

"I tend to lose focus on my goals. I keep getting bogged down with day-to-day things."

"I set goals that feel huge, then I get overwhelmed and stuck."
Focus, follow up and accountability are some of the biggest problems we hear from those struggling to achieve their goals.
And the solution we created for those problems is the Champions Club. And it has already helped people from around the globe reach goals that once seemed unreachable. The Champions Club is for those who want to achieve at "quantum-leap" levels – who need something more. They need tools to help with focus, follow up and accountability.
This year we introduce The Champion Club Bronze Achievers. Here are some of the outstanding benefits you'll receive as a member:

| | |
| --- | --- |
| | Our highly acclaimed Goal TigerTM software is the ultimate direct-to-desktop solution for daily accountability. Program it with your goals and let Goal Tiger show you how to "Get the eye of the tiger for your goals." (sorry, Goal Tiger is not MAC compatible at this time) |
| | The Monday Morning Wake Up Call has been our highest rated program element for three consecutive years. You'll receive one (by email and via Goal Tiger) every single Monday of the year. |
"I always look forward to seeing that wake up call..."

"I find the Monday morning wake up calls always provide something to provoke new thoughts about myself and my business, and to give me new ideas I can use on a daily basis." Jeffrey Benson, Preston, Lancashire UK

"I always look forward to seeing that wake up call. Some Mondays are tougher than others but I know I have a nugget of knowledge to look forward to when I open my e-mail." Mike Fife, Delphi, Indiana
"Three-time Olympian Raves About Vision Board"

"Vision Board is a terrific tool that combines all the techniques Olympic athletes have used for years to become laser focused on their goals and dreams. Vision Board is an effortless way to accelerate your success. I wish it had been available years ago."

Three-time Olympian Ruben Gonzalez – www.OlympicMotivation.com
Goal TigerTM Vision Board - Brand new for 2007, this software helps you create a virtual dream board that will keep your dreams in front of you all day and every day. Visualization is one of the most effective techniques used by World-Class Goal Achievers. (sorry, Goal Tiger Vision Board is not MAC compatible at this time)

Vic's Calling - Receive messages from me throughout the year delivered to your cell phone (or home phone) that are guaranteed to get you back in focus! (you may elect not to receive these. Sorry but this service is presently available in U.S. and Canada only).

Members Only Website and Champions Club Forum - Learn more about other members, share information, inspiration and access valuable resources.

CD of the Month - A new and different CD (or mp3 download) every month featuring Bob Proctor, Vic Johnson, Jim Rohn, Lisa Jimenez and others will keep you inspired on your journey. This benefit alone is worth the monthly cost of the program.

Quarterly Goals Conference - Three live quarterly conference calls to review your progress and prepare for the quarter ahead. And as an extra bonus, these recorded calls will be available for download and listening following the call. So you'll never miss a call regardless of what happens in your schedule.

Laser Focus includes timely tips and advice to help you zero in on how to train your memory.

This audio program covers:

Using Music to Sharpen your Memory
Better Listening for a Better Memory
How to Remove Mental Road Blocks
Developing Memory Reviews
Exercises you can Use to Sharpen your Memory
Using Externalization to Improve your Memory
Wow! Can you believe all of that for less than the cost of a cup of coffee every day?
Don't let us tell you how good our
Goals programs are. Let our users!

"The Very Structure of This Program Almost Guarantees Success."

....an excellent tool for anyone looking to make lasting improvements to your life. The very structure of the program almost guarantees success. It's really like a blueprint that only requires of its participants to fill in the blanks and take action! Anyone who's committed to elevating your life, in any aspect of it, will find this a gem!

Christina Khoo - Singapore

"This Has Been The Most Powerful Course I Have EVER Taken..."

I can hardly express the value of this program! I now have a greater understand of the process of goal-setting, and the power of this tool in shaping my life. Finally, after two university degrees, I have found the wisdom to proceed toward my dreams! This has been the most powerful course I have EVER taken, and will continue to shape my life for years to come!

Kim Stacey


"A Journey to My Possibilities; a Journey to Who I Am."

It has never passed my mind that this course would be a journey to my possibilities; a journey to who I am. Before I started, I knew more or less what I wanted to accomplish, but I did not know how to get there although I had read books on goal setting. Now I am sure that I will succeed, because I will have accomplished the primary goal: knowing and understanding myself!

Sophia Vassilaki


"Two best earnings years in a row"

Your program is by far the best of the best for setting anyone up from any walk of life to produce outstanding results in a clear cut, step by step plan that is as easy as connecting the dots. It is an awesome program. One caveat, don't be like me. When you make a ton of money as in having two best earnings years in a row, don't be caught without a good tax advisor (enough said)!

B. Murray, Business Owner, North Carolina


"The Value I Have Received Has Far Outweighed My Investment."

"Because of participating in the Champion's Club, I have accomplished more this year than any other year in my life! It has kept me focused and on track. The value I have received has far outweighed my investment."

Tina Downey, Business Owner, Georgia
www.mysuccessbox.com


"I Had Difficulty Setting and Achieving Goals..."

When I joined the program, I knew I wanted big changes in my life but didn't know where to start. I had read many authors in the personal development field, and had worked on myself quite a bit in the last two years, but nothing was really happening. I kept sabotaging things of value for me. I had difficulty setting and achieving goals and was easily stoppable.

This program has given me the tools & the support I needed to push through these limits. …This process brought me face to face with myself. It forced me to look up my real motives, my limiting beliefs and to sort things out between what I really want versus what others expect of me. It was hard work at times. But so valuable now that results start to show. I end up this year with a solid base under my feet, with goals I care for and pursue for the right reasons. As I take action on them, I see the difference.


Lise Gilbert, Graphic Designer, Quebec



"I Did Not Realize How Much I Would Be Getting."

I did not realize how much I would be getting. At first it was a little intimidating, but there is no time limit in which I need to go through everything. So after the initial shock, I'm not feeling so overwhelmed. I will tell you that I am very excited. I am looking forward to going over everything, and having the Best Year.

Fona York
How Much Would It Be Worth To
Reach Your Biggest Goal in 2007?
If you could double or triple your income this year how much would it be worth? We have students who've done that and you can too with the right tools.
What would it be worth if you could finally start that business you've been yearning for? We've also had students do that and so can you with the right tools.
How much better would you sleep tonight if your checkbook had another zero or two added to the end of your present balance. And it stayed that way all the time?
I think you'd agree that any of those scenarios are worth thousands, perhaps tens of thousands of dollars. In fact, if you think about it, crashing through your barriers now and having the tools to do so anytime you desire could easily be worth $5,000. That's a small price to pay for the tens or hundreds of thousands of dollars you would make with this knowledge.
I know our program is worth every penny of that and more. But I also know that is out of reach of many. I know that a lot of people desperately wanted to join our Platinum Council or Gold Circle but didn't feel they could make the investment.
We heard you and we're responding. We want to put these tools into the hands of anyone who's truly ready to blast off to the best year they've every had --- by far. So we're pricing this one of a kind offer within reach of EVERYONE.
Simply purchase Goals 2007 Professional Edition and get your first month of Champions Club Bronze Achievers FREE. And if you decide to continue on (and I know you will), we'll bill you just $17 a month (or $27 a month if you want a monthly CD instead of a download). Frankly, I don't know any other program around that delivers as much power for such a modest investment.
And no need to worry --- you're never locked in because you still have an "out" anytime. Just shoot us an email and we'll stop billing immediately.
I don't know of anything that's more fair than that, except this:
My "Put My Money Where My Mouth
Is" 100% Risk-Free Guarantee

Are You Tired of Telling Yourself "Wait Until Next Year?"
If you're still reading then you're in the right place at the right time. So seize it! The kind of success you're looking for will never come to you unless you make a commitment to take action. Together, we can permanently change your results. I've done it with enough other people that I don't just believe we can help you live your dream – I KNOW IT!
If you're tired of the "same ole, same ole." If it makes you ill to think of your life being in the same spot it is today a year from now. If you've drawn a line in the sand and made the decision that this is your year, then you're ready for Goals 2007 and the Champions Club.
Take the first step all big thinkers take and refuse to think of any reason why you can't do this. Just make up your mind to be a Champion!
Not to make a decision is a decision. Decide now. Act now. Start working on your best year ever RIGHT NOW.
Best of Success in 2007 and beyond,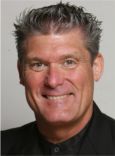 www.AsAManThinketh.net
www.mp3Motivators.com
www.MyDailyInsights.com
www.Goals-2-Go.com
www.ClaimYourPowerNow.com
www.VicJohnson.com

P.S. Close your eyes and imagine where you can be just one short year from now if you've got the right plan. That's worth getting excited about! I hope to get a testimonial from you like I got from Rachel: "This has been one of the more extraordinary times in my life - a white-knuckle ride of challenge and emotion." Click Here To Order Today
P.P.S. Click here only if you've decided not to order.